Kindly follow these instructions to install  free indicators and EAs from the mql5.com market in your Metatrader Terminal. Useful if the free download links are not working for you in neither my website or the mql5.com market. The guide involves finding my tools in the market tab of the platform and installing them from there, without browsing any website.

1) Open Metatrader
2.1) On Metatrader 5 (MT5), click in View -> Toolbox -> Market Tab.
2.2) On Metatrader 4 (MT4), click on View -> Terminal -> Market Tab.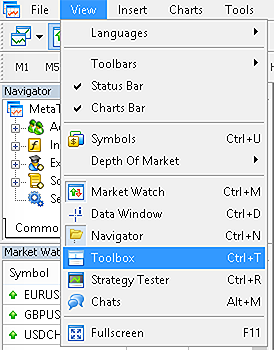 3) Select only "free" from the dropdown menu.



4) Search for "PZ " in the search box. All my indicators and EAs have the "PZ" prefix.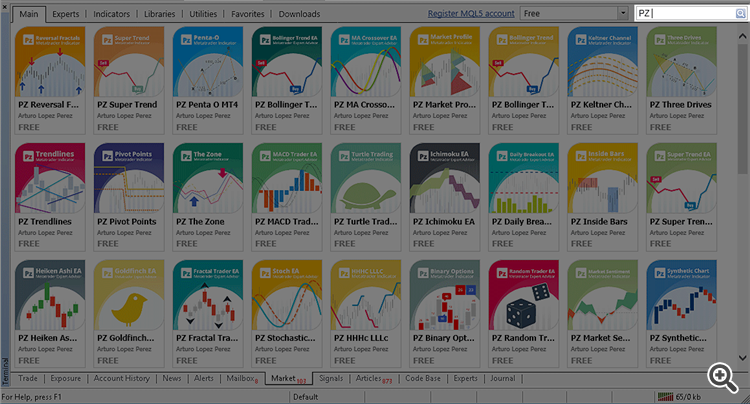 5) Click on the indicator or EA that you want to download to open the product profile
6) In the product profile, click on "Download" to install it. It might take a few seconds.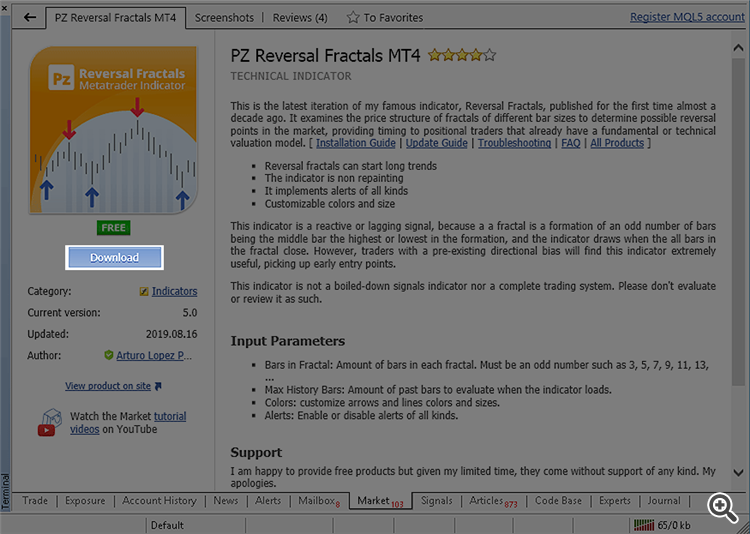 Finally, load the EA or indicator to the chart:
7) Click View -> Navigator to open the navigator
8.a) The recently activated EA will be listed in Navigator -> Expert Advisors -> Market.
8.b) The recently activated Indicator will be listed in Navigator -> Indicators -> Market.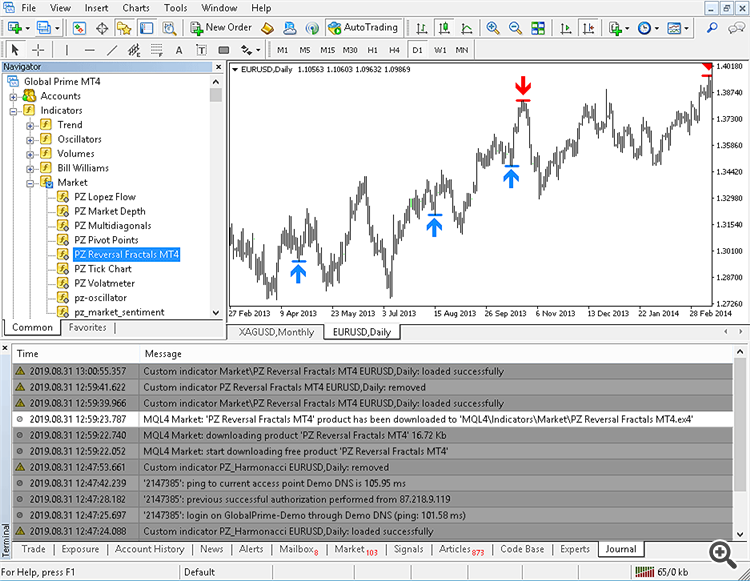 Feel free to post your questions below. Thank you.
7,144 total views, 6 views today