Hedging EA is a trade manager that will turn your losing trades into winners using an imbalanced hedging strategy. It was designed to manage manual trades, but the EA can also start trades automatically using custom indicators such as Swing Trading.  Let's see how to set up the EA to do so.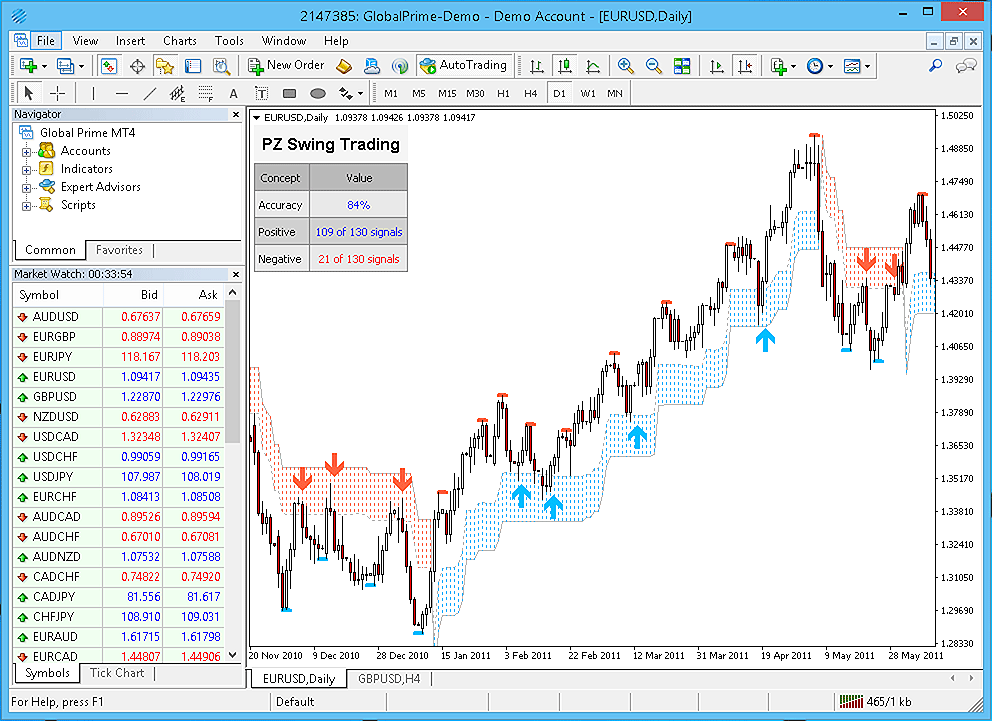 This guide assumes that you have Hedging EA and Swing Trading Indicator installed in your Metatrader Terminal. Let's go ahead and configure the EA to trade using Swing Trading in the tester.
Open the Metatrader Terminal.
Click View -> Strategy Tester to open the tester.
Select Hedging EA from the Expert Advisor's selection.

Click on [Expert Properties]  to open the EA inputs.
Set the Entry Strategy input to "Custom Indicator"
Set the Custom Indicator Name to "PZ_Swing Trading", appending your license number in the indicator name. This parameter value must exactly match the indicator name as you have it in the Navigator.
Set the Custom Signal Buffer to 6.

Click [OK] to close the dialog and [Start] to start the test.


Click [Open Chart] to make sure trades match the indicator.
All Done! Hedging EA is now starting trades using the custom indicator Swing Trading, which signal buffer is 6 as you can see in the developer's tab of the product page.
These same instructions can be applied to Averaging EA and Stop/Reverse EA. Both are trade-recovery EAs and can start trades using custom indicators as well, using the same parameters as described above.
Feel free to post your comments or questions below. Thank you!