Since the recent wartime tensions between Russia and the west are unlikely to subside, it is safe to assume that oil and gas prices won't decrease anytime soon. What can we ascertain from the Gold to Natural Gas ratio and the Gold to Oil ratio?
The price of gold trades in range against Oil and Gas since the sixties. One ounce of Gold will buy between 10 and 50 barrels of Oil, and we can assume gold is cheap relative to Oil when it can buy 15 or less barrels of Oil.  Since the recent run up in the price of Oil, an ounce of Gold can only buy 16 barrels of Oil, meaning the price of Gold can double or triple and still be fairly priced against Oil.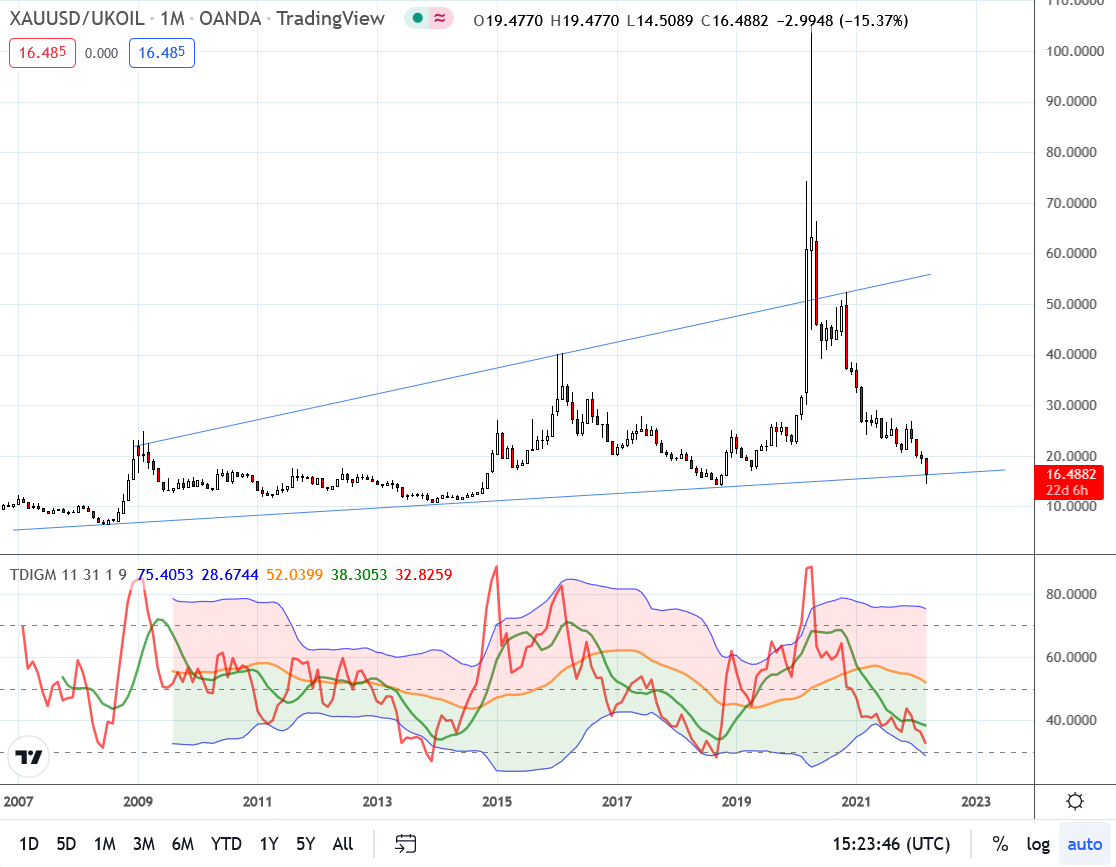 What about Natural Gas? Since 2008, an ounce of Gold will between 250 and 800 contracts of Natural Gas, these numbers being long-term support and resistance, respectively. Against Natural Gas, Gold can increase by 50%-100% and still be fairly priced.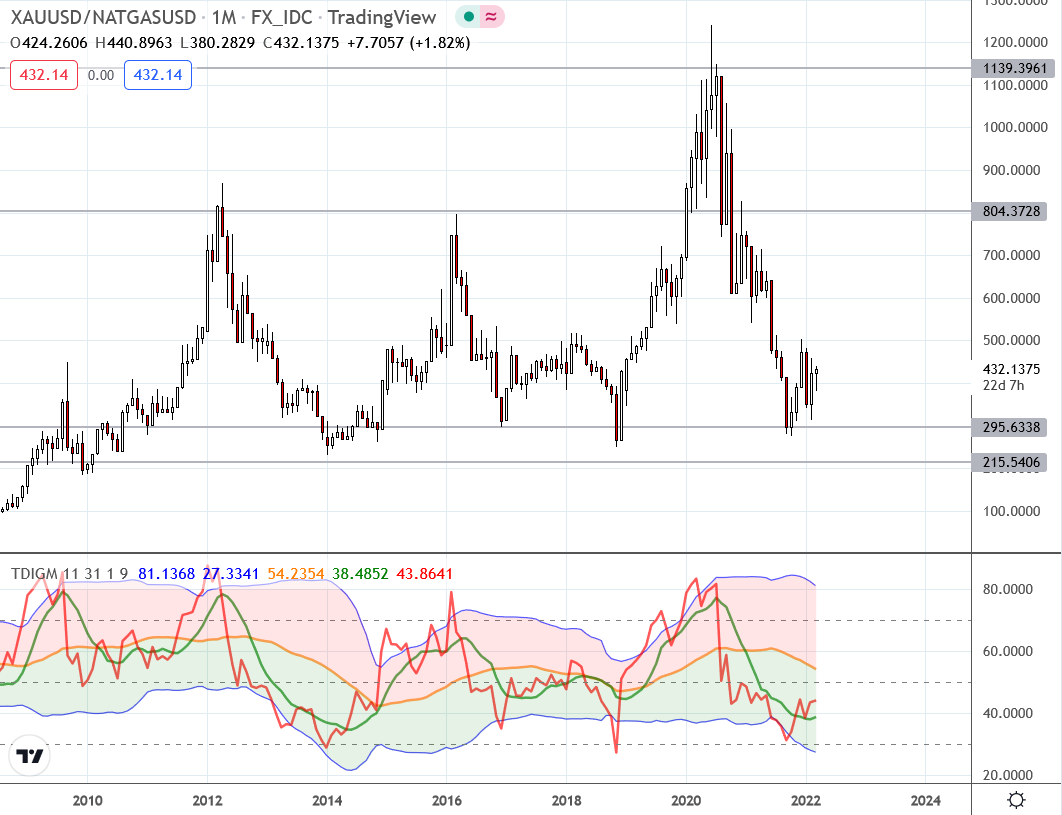 Of course, the price of Natural Gas and Oil can drop and take away appreciation potential for Gold against them. However, given the current tensions and inflation levels, it is unlikely the energy prices to drop in a significant way.
Conclusion
Gold has an appreciation potential between 50% and 100% provided the energy markets and the geopolitical tensions don't subside in a significant way in the near future.
703 total views, 1 views today